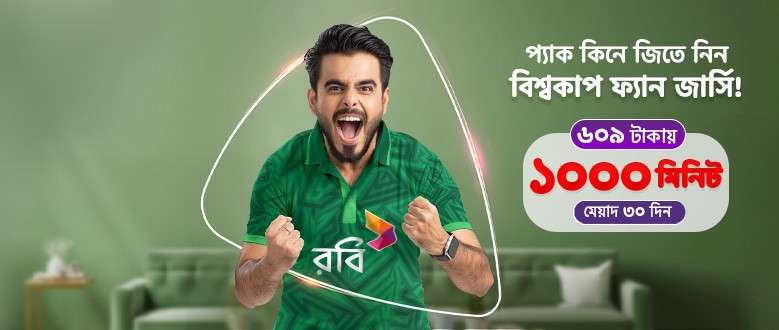 Win World Cup Fan Jersey on MyRobi App
Every purchase of TK 609 Minute Pack
My Robi App brings an exciting campaign in partnership with Portonics, where on specific pack purchase you will get an opportunity to win Foodpanda Pandapro Subscription. To participate in this campaign, you will have to purchase 609Tk 1000Mins 30Days minute pack from MyRobi APP "Minutes" section any time during the campaign period.
Campaign duration: 19th October'23 – 3rd November'23
Offer Details:
Offer: 609 Tk | 1000 Mins | 30 Days | (Minutes Offer Section)
---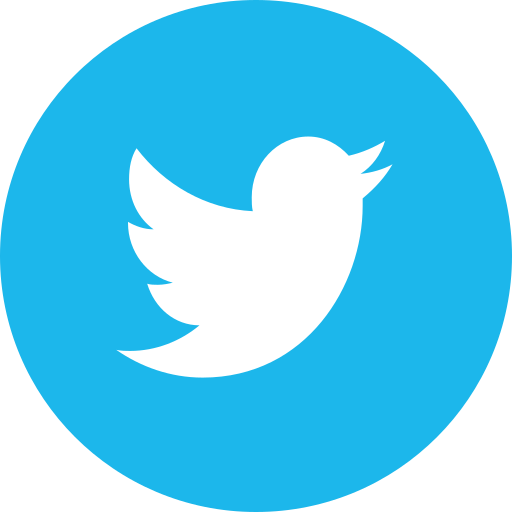 Just Tweet
Win World Cup Fan Jersey on MyRobi App
1. What is the purchase mode?
My Robi App Only
2. Which bundle/s are included in this campaign?
Offer: 609Tk 1000Mins 30Days (Minutes Section)
3. When to purchase?
4 Hours (2.30PM-6.30PM)
4. What is the Eligible Segment?
All Robi Prepaid & Postpaid Users
5. What is the Reward?
Robi Branded World Cup Fan Jersey
6. What is the method of Voucher handover/disbursement?
All the winners will get their Jersey through Home delivery within 30 Days after winner declaration
Terms & Conditions:
Offer Modality:
This campaign only for Robi on My Robi App.
User will have to purchase only using Digital Payment.
Purchase has to be from MyRobi App "Minutes Offer" section.
Campaign End Period will be communicated via website.
---
Winner Selection Process:
This is offer will be applicable for every purchaser during the campaign period
Under this campaign as first arrival basis, one (1) purchaser in every (5) minutes from 02.30 PM to 6.30 PM will be rewarded with a "Robi branded World Cup Fan Jersey" by purchasing the above-mentioned voice offer
All purchasers will get Robi Branded World Cup Fan Jersey through home delivery
Winners will be notified through SMS/Phone within 3 Days of the end of campaign period
Winners will get their Jersey through Home delivery within 30 Days after winner declaration
All winners must have Robi mobile number & active connection/s until winner's reward distribution. If winner is unreachable through SMS/Phone call, they shall automatically be disqualified
It will be presumed that customer has fully read and understood the terms & conditions of campaign
If the Entrant fails to comply with these General Terms or the Competition/Promotion Specific Terms & Conditions, then the Entrant shall automatically be disqualified from winning any rewards and/or benefit under the above mentioned campaign
Robi has the right to disqualify any Entrant if Robi believes that the Entrants are not acting in conformity with the General Terms and/or campaign Specific Terms & Conditions or if the Entrant is otherwise fraudulently accessing the Competition/Promotion or unfairly influencing the course of the campaign
For Support:
+88 01819400400 (Winners will be informed)
** Robi & Genex employees will be out of this campaign scope **