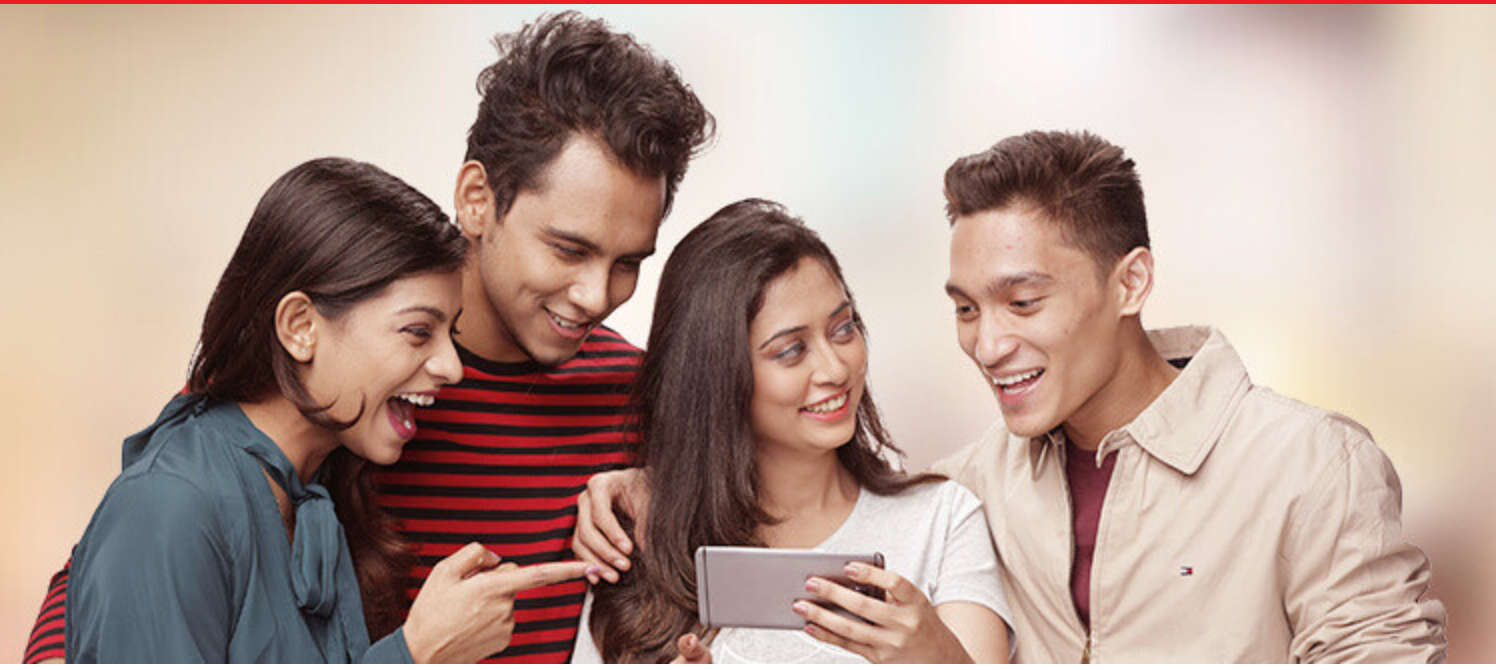 Robi Video Conference Call Pack 10 GB (Zoom, Skype, FB Messenger, WhatsApp, Viber, Imo, Google Duo, Wechat)
10 গিগাবাইট (এফবি মেসেঞ্জার, হোয়াটসঅ্যাপ, ভাইবার, ইমো, স্কাইপ, গুগল ডুও, জুম, ওয়েচ্যাট) উপভোগ করুন ২৪৯ টাকায়, কেবল রবিতে। এই অফারটি পেতে 249 টাকা রিচার্জ করুন।
মেয়াদ 30 দিন।
Enjoy 10 GB (FB Messenger, WhatsApp, Viber, Imo, Skype, Google Duo, Zoom, Wechat) @249 Tk, only on Robi. Recharge 249 Taka to avail this offer.
Validity 30 days.
---
শর্তাবলী
249 টি কে পণ্য একটি ওটিটি নির্দিষ্ট প্যাক এবং উল্লিখিত প্ল্যাটফর্মগুলিতে ব্যবহার করা যেতে পারে: আইএমও, এফবি মেসেঞ্জার, হোয়াটসঅ্যাপ, ভাইবার, টেলিগ্রাম, ওয়েচ্যাট, গুগল ডুও, স্কাইপ এবং জুম।
2020 সালের 29 শে মার্চ থেকে পরবর্তী বিজ্ঞপ্তি না হওয়া পর্যন্ত এই প্রচারটি সরাসরি is
বর্তমানে, প্যাকটি কেবল প্রিপেইড গ্রাহকদের জন্য উপলব্ধ
ইন্টারনেট ব্যালেন্সের ডেটা স্থিতি পরীক্ষা করতে ডায়াল করুন * 3 #
প্যাকগুলি অতিক্রম করার জন্য, অন্যান্য স্বতন্ত্র ডেটা প্যাকগুলি (যদি থাকে) বা বিডিটি 0.01 / 10 কেবি থেকে ডেটা ভলিউম প্রযোজ্য হবে এবং কোনও গ্রাহক 5TK পিপিইউ ব্যবহার করতে সক্ষম হবেন।
---
---
Terms & Conditions
249 TK Product is an OTT specific pack and can be used in mentioned platforms: IMO, FB Messenger, WhatsApp, Viber, Telegram, WeChat, Google Duo, Skype & Zoom.
This Campaign is live from 29th March 2020 until further notice.
Currently, the pack is available only for prepaid subscribers
To check internet balance data status dial *3#
For usage beyond the packs, data volume from other individual data packs (if any) or BDT 0.01/10KB will be applicable and a subscriber will be able to use up to 5TK PPU.
---
---
About Robi
Robi Axiata Limited (Robi) is a subsidiary company of the Asian telecom giant, Axiata Group Berhad, based in Malaysia. Other shareholders in the entity are Bharti Airtel International (Singapore) Pte Ltd and NTT DOCOMO Inc.
Robi is the second largest mobile network operator in Bangladesh with 46.88Mn subscribers as of end of December 2018. The company commenced operation in 1997 as Telekom Malaysia International (Bangladesh) with the brand name 'Aktel'. In 2010, it was rebranded as 'Robi' and the company changed its name to Robi Axiata Limited.
---
Post your comment