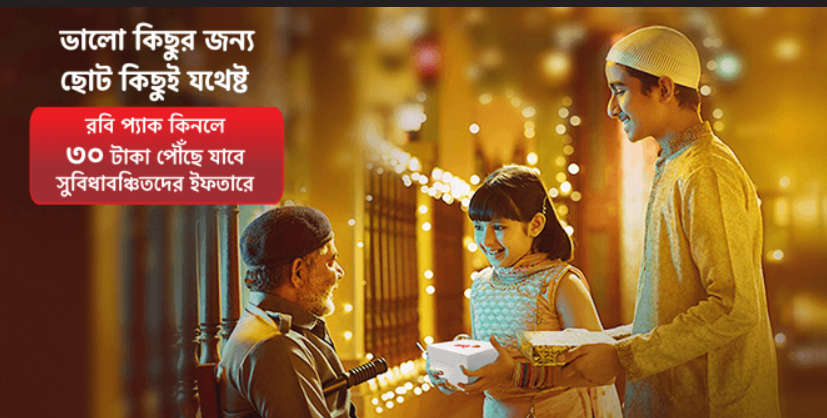 রবি রমজান ক্যাম্পেইন | Robi Ramadan Campaign
রবি রামাদান ক্যাম্পেইন ২০২৩
পবিত্র রমজান মাসে সমাজের সুবিধাবঞ্চিত মানুষের পাশে দাঁড়াতে ইনোভেটিভ ইফতার ক্যাম্পেইন নিয়ে এসেছে রবি। বিদ্যানন্দ ফাউন্ডেশনের সহযোগিতায়, গ্রাহকদের প্রতিটি নির্দিষ্ট পরিমাণ রিচার্জে সুবিধাবঞ্চিত পরিবার এবং এতিমদের ইফতার সরবরাহ করবে রবি।
Robi, has come up with an innovative Iftar campaign to stand with the underprivileged people of the society in the holy month of Ramadan. In association with Bidyanondo Foundation, Robi will provide iftar to underprivileged families and orphans for every specific amount of recharge by Robi customers.
---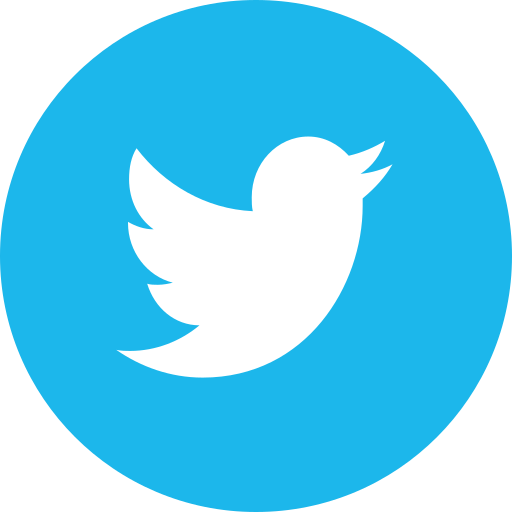 Just Tweet
রবি রমজান ক্যাম্পেইন | Robi Ramadan Campaign
ক্যাম্পেইনর মাধ্যমে রমজান মাসজুড়ে রিচার্জ করার সময় মানবিক কাজে গ্রাহকের অবদান রাখার একটি সুযোগ তৈরি করেছে রবি। রমজান জুড়ে প্রতিটি ৩৯৯ টাকা, এবং ৩৫৮ টাকা বান্ডেল কেনার বিপরীতে সুবিধাবঞ্চিত মানুষের জন্য ইফতার নিশ্চিত করতে রবি ৩০ টাকা ডোনেট করবে।
The campaign created an opportunity for the Robi subscribers to contribute towards a humanitarian cause while recharging against their mobile phone number during the blessed month of Ramadan. Throughout this Ramadan for every purchase of TK399, TK358 Bundle Robi contribute BDT30 to ensure iftar for the underprivileged people.
---
| | | |
| --- | --- | --- |
| Price | Bundle Offer | Validity |
| 399 | 18GB+Noor subscription | 30 Days |
| 358 | 1GB+530Min+Noor Subscription | 30 Days |