Robi MyFamily Plan for everyone in Your Family
MyFamily plan is state-of-the-art bundles for the greater need of Your family rather than just a conventional bundle.
Do you worry about individual family member need of internet, voice and SMS?
Do you spend extra for health insurance?
Do you feel deprived of not having valued by loyalty class?
Do you occasionally subscribe to watch your favourite sports or episodes?
Robi offers best value family plans, that suits all you family need!
Price1
Data (GB)
Voice (Minute)
SMS
Loyalty2
Max Family Member
(Incl. Purchaser)
344
4
250
300
NA
2 member
594
10
500
400
NA
3 member
994
20
1000
900
NA
4 member
1994
40
2400
2000
NA
5 member
You can share Data, Minute, SMS with a family member
Family member including purchaser will enjoy the free subscription
Prices are inclusive of taxes, all plans are 30 days validity
---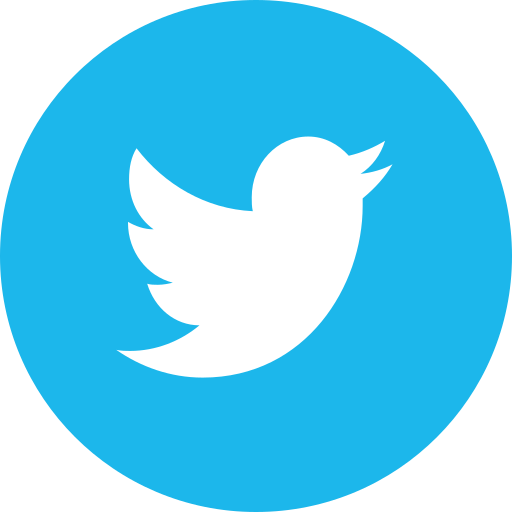 Just Tweet
Robi MyFamily Plan for everyone in Your Family
Additional benefit:
MyFamily plan purchaser will get Health Insurance coverage during the bundle validity period.
How to purchase the plan?
Any regular Robi Prepaid/Postpaid customer can purchase above MyFamily plans through MyRobi App, USSD and EasyLoad Recharge.
Purchase through MyRobi:
You can view and compare suitable plan from MyRobi App. Based on your family need you can choose either of the bundle to opt-in. Respective bundle price will be deducted from your mobile balance.
It is easy to manage sharing family members from MyFamily bundle section of MyRobi App. Customer can view subscribed balance, allocated balances and remaining usage of each member if required the purchaser can also increase the volume of a member.
Purchase through USSD:
Customer can view all the MyFamily Plan details by dialing *123*123# and choose his/her desired bundle to buy. Respective bundle price will be deducted from the customer's main account balance.
Following a successful purchase, the subscriber needs to create family member by entering the number one by one and subsequently inputing internet, minute and SMS.
Purchase through Recharge:
If the customer does EL of above mentioned either of the demo, the respective MyFamily bundle will be activated. Customer will have to visit MyRobi App or USSD (*123*123#) to create family member and allocate internet, minute and SMS.
It is recommended that customer manage, view plan details and manage family allocations from MyRobi App.
Note: If the customer is subscribed to any of the plans, purchased whether, from EL/USSD/MyRobi App, s/he cannot subscribe to another plan within the validity period of one. Also, if any number is already a member under another subscriber, s/he cannot subscribe to the plan within the validity period of the original plan.
How to create family member and allocate data, voice and SMS?
Creating a family member is easy and very convenient. Customer can only create family member from USSD and App.
Creating a family group from USSD:
The customer already subscribed to MyFamily need to visit *123*123# to add family members. Choose "Add Member", and follow on-screen instructions to add a member.
Creating a family group from MyRobi App:
It is very easy to create a family group in MyRobi App. Once a subscriber is subscribed to any of MyFamily plan, the subscription can be from EL/USSD or MyRobi App itself, they will be directed to Home Page of MyFamily. There are steps of creating a Family Member.
---
Can I modify after the first allocation to family members?
Yes, you can modify but only increase. Once you have allocated, you cannot reduce the volumes from your members. Currently, the modification is only offered from MyRobi App. Visit MyRobi > Click on "MyFamily" > Tap on "Manage Family Members" > from each of member's dashboard you can click on edit button to modify.
Can I delete member?
Once you have created on the member you cannot delete him/her till the bundle expires.
Can I share volumes with another operator number?
Unless Ported-in to Robi, you cannot create him/her as a member. If the number is Ported-in to Robi you can create member and allocate quota.
I am using Prepaid/Postpaid Number, can I create Postpaid/Prepaid number as a member?
Yes, you can add prepaid/postpaid number as your member of MyFamily group.
How can I check balance?
You can easily check you and your members' balance by visiting MyRobi App, also you can check your internet balance by dialing *3#, minute balance by dialing *123*123*2#, and SMS balance by dialing *123*123*3#
How can I unsubscribe the plan?
Currently, there is no unsubscribe option from the bundles, the plans expire in 30 days.
Family Packs are Auto-renewable.
Currently, these packs are onetime purchase. End of validity you will have to purchase your desired pack again to continue.
How can I avail loyalty benefits?
Once you subscribe to MyFamily you are eligible to enjoy respective bundle loyalty class for the next three months. Regular Dhonnobad benefit availing steps will be applicable to enjoy these. Please visit to know more of dhonnobad loyalty benefits availing procedures - https://www.robi.com.bd/en/personal/dhonnobad-program
Is my family members are also eligible to avail loyalty class?
No, only bundle purchaser is applicable to enjoy the loyalty benefits.
How would I know if my bundle has been activated? And if my group creation has been activated or not?
You will be notified through SMS once your bundle purchase is successful. Also, we will notify you with an SMS once you create family members, allocation details will also be shared with you once you do it.
How would I know if I have already added all of my family members?
On the footnote of MyRobi App, you can see how members you have added and if you can add more members under your plan.
Can I use data volume over any network?
You can use data volume over any network.
I am already a member of MyFamily by my father/brother/mother/sister, can I buy MyFamily bundle?
No, once you are a child under any other subscriber, you cannot buy a pack during that time. You can buy after the expiry of the bundle validity.