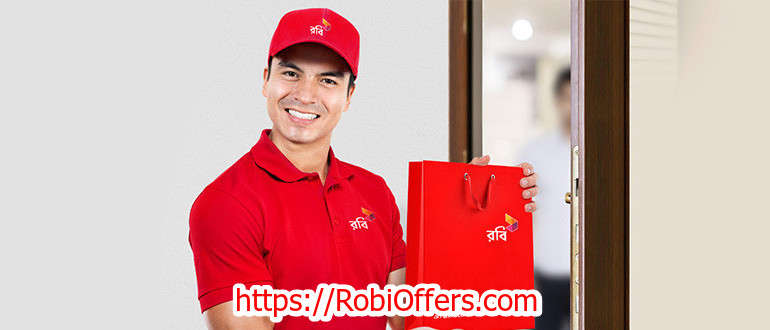 Robi/Airtel brings the 'Door Step Service' in Bangladesh Most Customer Centric Service
এই পরিষেবাটি কোনও রবি / এয়ারটেল গ্রাহককে তাদের পছন্দের জায়গায় এবং সুবিধাজনক সময়ে সমস্ত ধরণের পরিষেবা উপভোগ করতে পারবে। আমাদের আর টাচপয়েন্টে দেখার জন্য আপনাকে আর সময় এবং প্রচেষ্টা নষ্ট করতে হবে না।
হ্যাঁ, আপনার প্রয়োজনীয় পরিষেবাগুলি সরবরাহ করার জন্য আমরা আপনার সময়ে আপনার জায়গায় থাকব। আমরা আপনার সময় এবং প্রচেষ্টাকে অন্য যে কোনও কিছু থেকে বেশি মূল্য দেয়।
This service will allow a Robi/Airtel customer to enjoy all kind of service in their preferred place and convenient time. No longer you have to waste time and effort visiting our touchpoint.
Yes, we will be at your place at your time to provide your required services. We value your time and effort more than anything else does.

Why should you choose a Doorstep Service?
Save travel time.
Avoid the parking hassle.
Avoid the long queue.
Uninterrupted service.
At your convenience and comfort location.
Which services are available from Doorstep?
New connection Sales.
SIM replacement / SWAP.
Ownership Transfer
Re-charge
Cheque / bill/ document collection.
MNP
---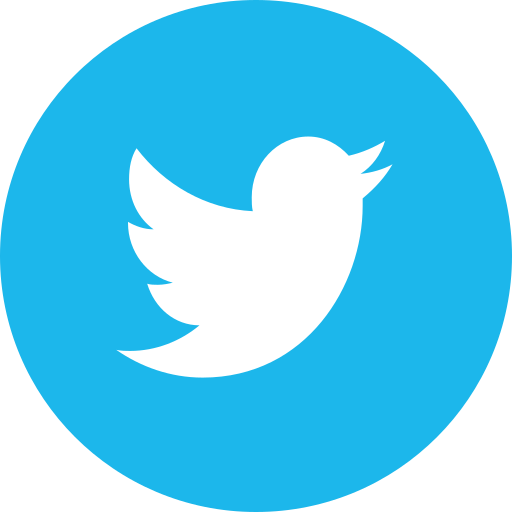 Just Tweet
Robi/Airtel brings the 'Door Step Service' in Bangladesh Most Customer Centric Service
How to generate Services Request?
Dial 786 (Airtel Users) or 01678600786 (Other Users)
Dial 123 (Robi Users) or 01819400400 (Other Users)
Through USSD Request: Airtel *121*5# and Robi *123*8*5#
Through Mail request:

[email protected]
Sim Replacement/Swap
For sim replacement customer needs to provide the following document or information to our doorstep agent:
Need NID information.
Fingerprint.
Payments per service: SIM Cost + doorstep service charge
New connection & MNP
Customers can purchase SIM through Robi doorstep service
Required
Need photocopy of NID (both side)
Fingerprint.
Payments: SIM Cost + doorstep service charge.
Service Areas: Total 41 metro thanas in Dhaka (31), Chittagong (10)
---
| SL# | Cluster | Region | Area | Thana |
| --- | --- | --- | --- | --- |
| 1 | Central Southern Cluster | Dhaka Metro | Dhanmondi | ADABOR |
| 2 | Central Southern Cluster | Dhaka Metro | Gulshan | BADDA |
| 3 | Central Southern Cluster | Dhaka North | Uttara | BIMAN BANDAR THANA |
| 4 | Central Southern Cluster | Dhaka North | Mirpur | CANTONMENT |
| 5 | Central Southern Cluster | Dhaka North | Uttara | DAKSHINKHAN |
| 6 | Central Southern Cluster | Dhaka Metro | Dhanmondi | DHANMONDI |
| 7 | Central Southern Cluster | Dhaka Metro | Gulshan | GULSHAN |
| 8 | Central Southern Cluster | Dhaka Metro | Lalbagh | HAZARIBAGH |
| 9 | Central Southern Cluster | Dhaka South | Old Dhaka | JATRABARI |
| 10 | Central Southern Cluster | Dhaka North | Mirpur | KAFRUL |
| 11 | Central Southern Cluster | Dhaka South | Keraniganj | KAMRANGIR CHAR |
| 12 | Central Southern Cluster | Dhaka Metro | Sabujbagh | KHILGAON |
| 13 | Central Southern Cluster | Dhaka North | Uttara | KHILKHET |
| 14 | Eastern Cluster | Chittagong Metro | Kotwali | KOTWALI |
| 15 | Central Southern Cluster | Dhaka Metro | Lalbagh | LALBAGH |
| 16 | Central Southern Cluster | Dhaka North | Mirpur | MIRPUR |
| 17 | Central Southern Cluster | Dhaka Metro | Dhanmondi | MOHAMMADPUR |
| 18 | Central Southern Cluster | Dhaka Metro | Ramna | MOTIJHEEL |
| 19 | Central Southern Cluster | Dhaka Metro | Ramna | NEW MARKET |
| 20 | Central Southern Cluster | Dhaka North | Mirpur | PALLABI |
| 21 | Central Southern Cluster | Dhaka Metro | Ramna | PALTAN |
| 22 | Central Southern Cluster | Dhaka Metro | Ramna | RAMNA |
| 23 | Central Southern Cluster | Dhaka Metro | Sabujbagh | SABUJBAGH |
| 24 | Central Southern Cluster | Dhaka North | Mirpur | SHAH ALI |
| 25 | Central Southern Cluster | Dhaka Metro | Ramna | SHAHBAGH |
| 26 | Central Southern Cluster | Dhaka South | Old Dhaka | SHYAMPUR |
| 27 | Central Southern Cluster | Dhaka South | Old Dhaka | SUTRAPUR |
| 28 | Central Southern Cluster | Dhaka Metro | Gulshan | TEJGAON |
| 29 | Central Southern Cluster | Dhaka Metro | Gulshan | TEJGAON IND. AREA |
| 30 | Central Southern Cluster | Dhaka North | Uttara | UTTAR KHAN |
| 31 | Central Southern Cluster | Dhaka North | Uttara | UTTARA |
| 32 | Eastern Cluster | Chittagong Metro | Kotwali | BAKALIA |
| 33 | Eastern Cluster | Chittagong Metro | Halishahar | BAYEJID BOSTAMI |
| 34 | Eastern Cluster | Chittagong Metro | Bandar | CHITTAGONG PORT |
| 35 | Eastern Cluster | Chittagong Metro | Bandar | DOUBLE MOORING |
| 36 | Eastern Cluster | Chittagong Metro | Halishahar | HALISHAHAR |
| 37 | Eastern Cluster | Chittagong Metro | Halishahar | KHULSHI |
| 38 | Eastern Cluster | Chittagong Metro | Kotwali | KOTWALI |
| 39 | Eastern Cluster | Chittagong Metro | Halishahar | PAHARTALI |
| 10 | Eastern Cluster | Chittagong Metro | Chandgaon | PANCHLAISH |
| 41 | Eastern Cluster | Chittagong Metro | Bandar | PATENGA |