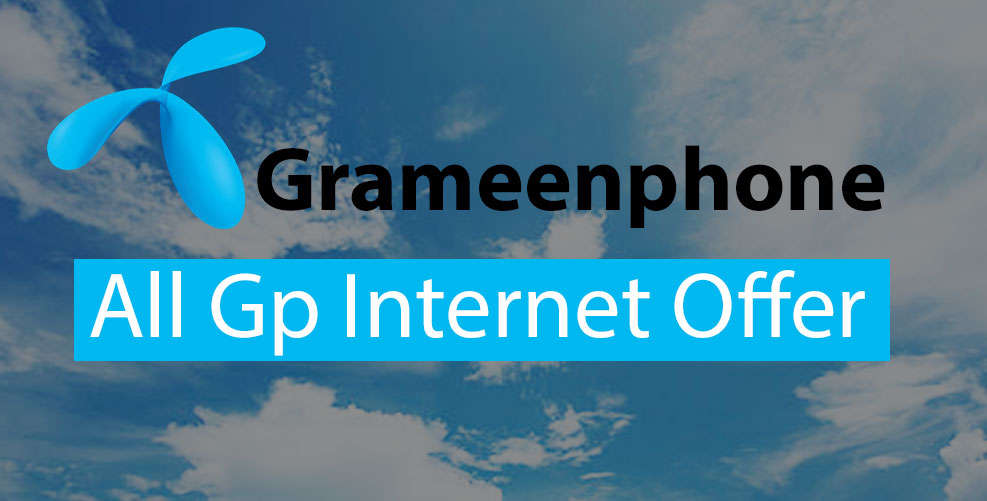 All GP Special Internet Offer
Grameenphone brings 1GB internet @Tk 11 for selected customers, valid for 7 days. This offer can be availed by a customer only once.
Customers need to dial *121*5168# to enjoy Grameenphone's 1 GB Special Internet Offer, with 7 days validity, a customer can enjoy this offer only once. Please make sure this offer eligible for only selected Grameenphone users.
Grameenphone recently provides [email protected] if you are interested simply dial *121*5042# to enjoy GP 1 GB special Internet Offer, with 7 days validity, this offer can't activate Skitto sim users.
Dial *121*5299# to enjoy 1gb, each offer is an attractive data pack. To use these packages, Grameenphone users need to dial the following code.
---
This is a big internet offer for everyone, but this offer can't get all GP subscriber, only allow Grameenphone selected subscriber. To activate this offer just dial *121*5151#, validity 30 days.
A number of GP user can get this offer, you can apply this offer by dialling this code *121*5166# [email protected] for 7 days duration.
---
---
All GP Special Internet Offer Trams
All the above internet packages can be used only by selected Grameenphone subscribers.
All internet packages can be used on 2G, 3G, 4G network.
You need to dial to know the internet balance *121*1*4#
Each internet offer is valid for one user only once.
Offers are valid for a limited time.
If you do not receive the offer, wait for the next update.
Skitto sim user can't eligible this offer.
---
---
About Grameenphone
Grameenphone widely abbreviated as GP, is the leading telecommunications service provider in Bangladesh, with more than 74 million subscribers and 46.3% subscriber market share (as of January 2019).
Grameenphone introduced pre-paid mobile phone service in Bangladesh in September 1999. Via an EDGE/GPRS/3G/4G enabled network. Grameenphone was the first mobile operator in Bangladesh to offer internet via EDGE and 3G 4G services to its subscribers.
Grameenphone was the first company to introduce GSM technology.
---
Post your comment