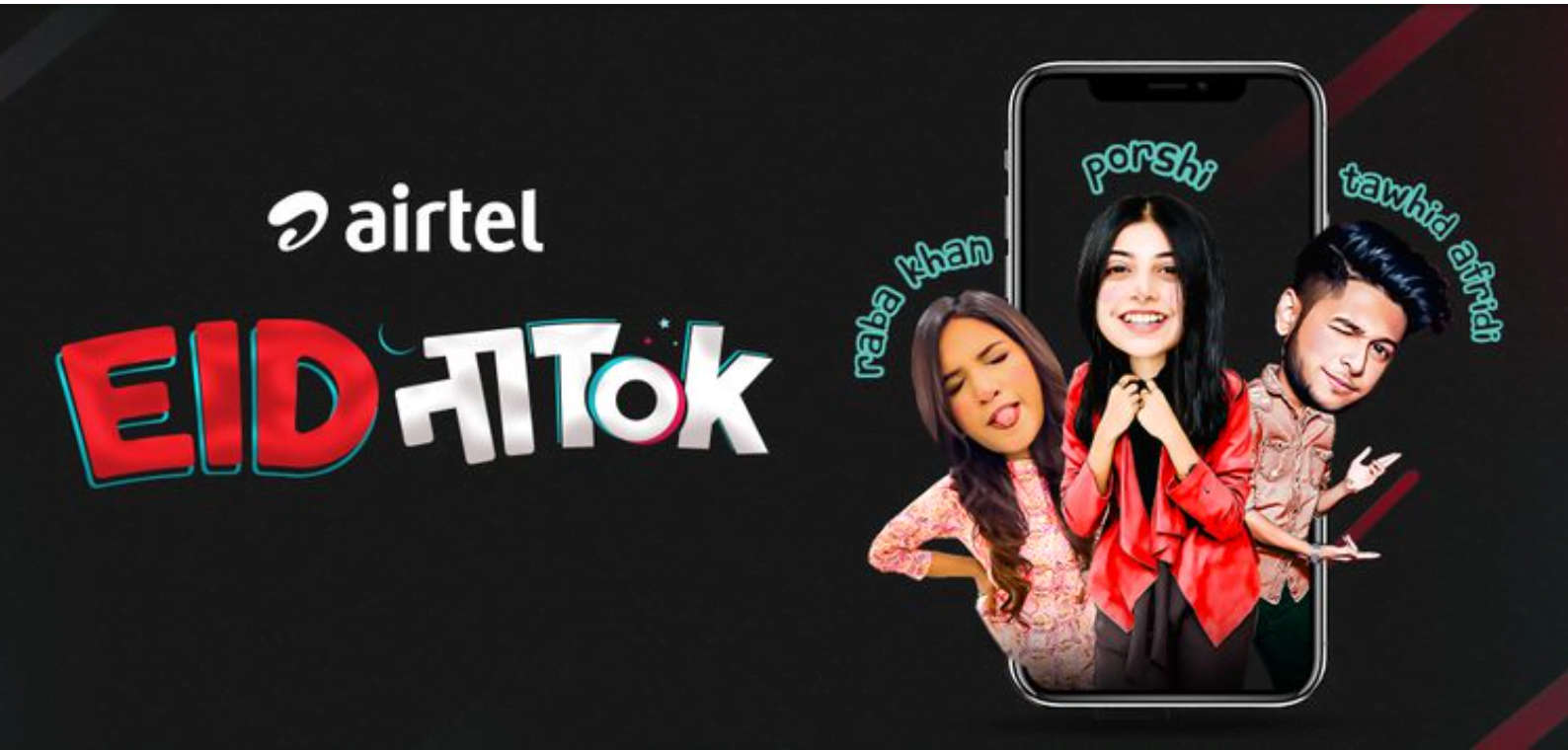 Airtel Eid Natok
What comes to your mind when you hear the word "Eid"?
"New Dress!" "Eid Look!" "Favorite Food!" and "Eid Natoks!"
Right? After two years we will be celebrating Eid like old times, with food, fun, family, friends and endless entertainment.
Enough anticipation for a proper coming back to life festival!
Let us celebrate this Eid with more flair, sass and fun than ever before. This Eid, Airtel brings you a challenge that you will love to be a part of!
*intro drumroll*
Introducing Airtel Eid NaTok!
Take out your creativity hat and get going. Flaunt your acting ability this Eid by reigniting your childhood nostalgia and making TikTok videos in tribute to great classic Bengali cinema. All you have to do is create video content to participate in the Airtel Eid Challenge.
And the best part: the top two video submissions will win the latest iPhone!!
That's not all folks! You get a chance to meet your favourite celebrities on a post Eid meetup.
"How to sign up?" You ask?
Actually, all you have to do is click on the links below, use any or all of the given tracks for your TikTok video and post! And yes, don't forget to use the hashtags #AirtelEidChallenge and #AirtelEidNaTok
---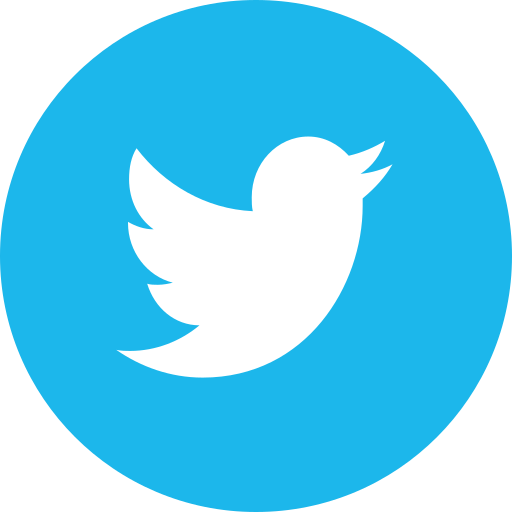 Just Tweet
Click here to participate now!
Link 1 - http://tiny.cc/Haircut
Link 2 -http://tiny.cc/Dorji
Link 3 - http://tiny.cc/Chotpoti
Some rules to keep in mind:
1) Submissions are open till 1:00 PM, 5th May 2022
2) One winner will be chosen from all the submissions
3) Submissions will be shortlisted, and our judges will come live to announce the winners!
4) You must use the #AirtelEidChallenge and #AirtelEidNaTok for your submission to be considered.
5) Airtel will take no liability with respect to any materials submitted by users using the assets of the campaign.
6) Any views or opinions intended to hurt sentiments of any religion, culture, ethnic group, political or state organization or any submitted content that is obscene, offensive or otherwise illegal will be immediately disqualified and reported to the platforms.
7) Term:
The Program opens for Tiktok and Facebook submissions of video content on 21st April 2022 and closes on 5th May 2022, at 1:00 PM. All entries must be received by the Entry Deadline.
8) How to Enter:
Each participant ("Participant") may submit their content submissions online through the following:
a) Participants will submit their videos on the TikTok platform by using the soundtracks: Airtel Eid Challenge – Chotpoti, Airtel Eid Challenge – Haircut, Airtel Eid Challenge – Dorji
b) Each Participant may submit multiple video contents using the soundtracks. Each submission must be original and unique.
---
9) Acceptance of Rules, Terms and Conditions: By submitting any audio recording(s), each Participant will be deemed to have agreed to be bound by the terms and conditions and rules detailed in this document and Airtel reserves the right to exclude any entry from the Program at any time and in its absolute discretion if Airtel has reason to believe that a Participant has breached any terms and conditions, acted in violation of any laws, and/or acted fraudulently in any way or brings Airtel into disrepute.
10) Reserved Rights: Airtel reserves the right to cancel the Program or alter any of the rules at any stage, if deemed necessary in its opinion, and/or if circumstances arise outside of its control. If any Participant is unable to be contacted after reasonable attempts have been made, Airtel reserves the right to exclude such Participant from the Program.
11) Limitation of Liability Airtel will not be liable/responsible for any content submitted by the Participants using campaign assets (hashtag and music track). Each Participant agrees to release and discharge, hold harmless and indemnify Airtel, their employees, agents and representatives, officers and directors and their immediate families, successors and assigns, from and against any and all claims, actions, proceedings, and liability for any damages, expenses, fees, injury or losses sustained in connection with the Participant's participation under the Program, and/or submission of content to the campaign.
12) Program Decisions All decisions of Airtel are final and binding. Airtel retains the sole discretion to make all decisions regarding the interpretation and application of these rules and acceptance or rejection of any content submissions to the Campaign. Airtel also reserves the right to delete or report any content at a subsequent/later date/time, even if such contents are initially accepted by Airtel.
13) Announced winners must submit their NID and phone number to verify their identification.
Click here to participate now!
Link 1 - http://tiny.cc/Haircut
Link 2 -http://tiny.cc/Dorji
Link 3 - http://tiny.cc/Chotpoti